Geriatric Chiropractic Care in Avon
We treasure the opportunity to work with the seniors in our community. Stags Family Wellness has a reputation for excellence in the treatment of the issues that older adults often face. Some of these issues include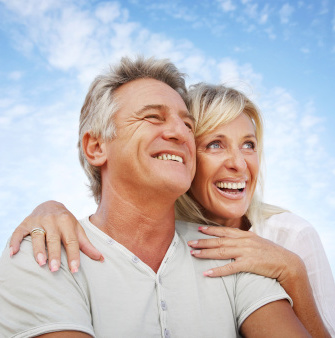 Balance problems
Dizziness or vertigo
Climbing stairs
Difficulty in walking
Digestion difficulties
Fatigue
Hip pain
Immobility
Knee pain
Sleep problems
Stiff joints
Trouble rising from a chair
Bring a Positive Attitude
We are aware that many in their golden years have been told that nothing can be done for some of the maladies that they suffer from. Many of our senior patients come in using canes, walkers or wheelchairs. We understand that this can feel discouraging and hopeless. However, the body still retains a self-healing mechanism if certain blocks are removed. This is where chiropractic care can make a difference in your life.
Older patients, particularly if their condition is chronic, require chronic pain therapy in addition to
chiropractic care
. The treatment itself is extremely gentle, and we often use a low-force, handheld instrument to deliver an efficient adjustment.
It also takes a bit longer to see results in senior citizens. Here are just a few examples of the many successes we have had with our older patients:
Doyle was a diabetic with open sores on his legs and terrible balance problems. He began to receive regular adjustments, and the unsightly wounds healed, and his balance improved dramatically.
Another male patient suffered from diabetic neuropathy. His feet were so numb that he had to carry a flashlight at night just to be able to tell what he was stepping on. Following our peripheral neuropathy treatment, the flashlight was no longer necessary.
David had lost one of his legs to diabetic neuropathy. When he heard about our specialty treatment, he immediately began to receive consistent treatment to successfully save his remaining leg.
A female patient with excruciating wrist pain was able to avoid carpal tunnel syndrome surgery after getting regular adjustments.

We Can Help
Many of our senior patients no longer have to use canes or walkers. They have achieved better balance and increased joint range of motion. They can carry out most activities of daily living without restriction, and many have avoided surgery. They enjoy greater well-being and experience a better quality of life.
We would love to have the chance to help you live a better life. This improved quality of life could include taking that cruise, going on that cross-country trip or taking a long walk with the grandkids. May we have a chance to help? We urge you to contact us today for a free consultation.
---
Geriatric Chiropractic Care Avon | (440) 934-2335