New Patient Center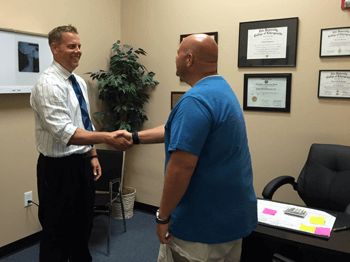 If you are visiting our Avon chiropractic care center for the first time, we would like you to know exactly what to expect.
We want to provide you with an experience where you can see that your health needs will be recognized and honored.
Stags Family Wellness is often bustling and energetic, with friendly laughter and upbeat music.
Even if you have been told that nothing can be done for your problem, we just ask that you bring a positive attitude during your visit. We think you will be glad you did.

Your First Visit
Your first visit will take approximately 30 minutes. As you enter the practice, you will be warmly greeted by one of our friendly staff, who will provide you with your new patient paperwork if you have not already completed it online.
You will then be escorted to a consultation room where we will begin a comprehensive assessment, including
A consultation
An orthopedic and neurological exam
X-rays, if necessary (we provide on-site imaging services)
Your Second Visit
Your second visit will also take about 30 minutes. During this appointment, Dr. Tom will evaluate your examination and X-ray findings to help you understand the source of your problem. Customized care options will then be discussed and a plan of action reviewed to help you meet your goals.
Your conference with the doctor will be followed by your first gentle chiropractic adjustment and any appropriate therapies.
Subsequent visits will usually take between 15 and 45 minutes, depending on the extent of your condition and the therapies deemed necessary.
Knowledge Is Power
We find that education is a powerful tool when it comes to your health and the attainment of optimal wellness. Most patients have three main concerns:
Can you help me?
What will it take?
How much will it cost?
These questions will be answered right from the start so that you can make an informed decision about your care in our office. This Q&A time will be followed by opportunities to attend free classes on nutrition, neuropathy solutions and "How to Stay Young."
The majority of our patients know that spinal maintenance through regular adjustment is just as important as ongoing dental care or changing the oil in your car. Lifetime care is what we refer to as wellness care or maintenance. However, we respect your decision to choose what you feel is best for your health and happiness. We feature same-day appointments and late hours.
Contact us today
for a free consultation!
---
New Patient Center | (440) 934-2335