Pregnancy and Pediatric Chiropractic in Avon
Creating Healthy Families Begins With Kids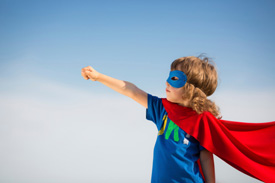 As the nervous system controls all function in the body, it is vital for children to get a good start in life by optimizing that function. Sometimes the techniques used in the birth process itself produce unintentional damage.
These interventions can include caesarean section, forceps delivery, breech positioning, pulling and tugging on the neck of the newborn and suction devices used on the skull and neck.
Here are some of the common conditions seen in children that respond well to our gentle care:
Acid reflux
ADD/ADHD
Colic
Constipation
Ear infections
Feeding difficulties
Sleep issues
Seizures
Sports injury recovery
Jason and "Dr. Magic"
We have many stories to share about how our gentle treatment has changed the lives of many children in our chiropractic care center. One of our favorite ones involved Jason, who had been diagnosed with ADHD and continually acted out. His parents were at the end of their rope, and as a last resort, brought him in to see us.
We evaluated the young boy and took some X-rays to understand what was going on in his spine. He didn't show much emotion when he came in, and would barely acknowledge Dr. Tom. After consistent chiropractic treatment, however, Jason's behavior changed dramatically. His grades improved; he became much calmer and happier; and he began to refer to Dr. Tom as "Dr. Magic." His follow-up X-rays also demonstrated significant improvement.

Prenatal Chiropractic Helps to Optimize Pregnancy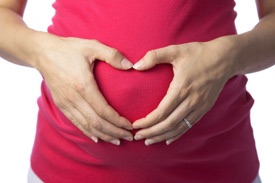 The field of obstetrics has determined that the correct positioning of the baby in-utero affects the birth outcome. Proper womb positioning also decreases the potential for undue stress on the baby's developing spine. Recent research also demonstrates that chiropractic care helps the pelvic floor to relax, ensuring an easier exit for the baby through the birth canal.
Here are some of the unwanted symptoms that moms-to-be often deal with; chiropractic care can be of great assistance in these areas:
Back and leg pain (sciatica)
Constipation
Fatigue
Heartburn
Tight muscles
We welcome the opportunity to be your pediatric chiropractor. We also love to work with expectant mothers. It gives us great pleasure to make a contribution to a healthy, comfortable and rewarding pregnancy for those we serve. Our treatments are safe and gentle, and we encourage you to come in to see us! Contact Stags Family Wellness today for a free consultation.
---
Pregnancy and Pediatric Chiropractor Avon OH | (440) 934-2335